Why do talents join Yes4All?
In many other episodes on Yes4All's fanpage, we got to know the reasons why talents with extensive experience in large enterprises choose Yes4All as a stop on their career journey. And today, in this special episode, we will find out the answer for "Why do talents join Yes4All?" from the perspective Yes4All's leader – Mr. Nguyen Chi My.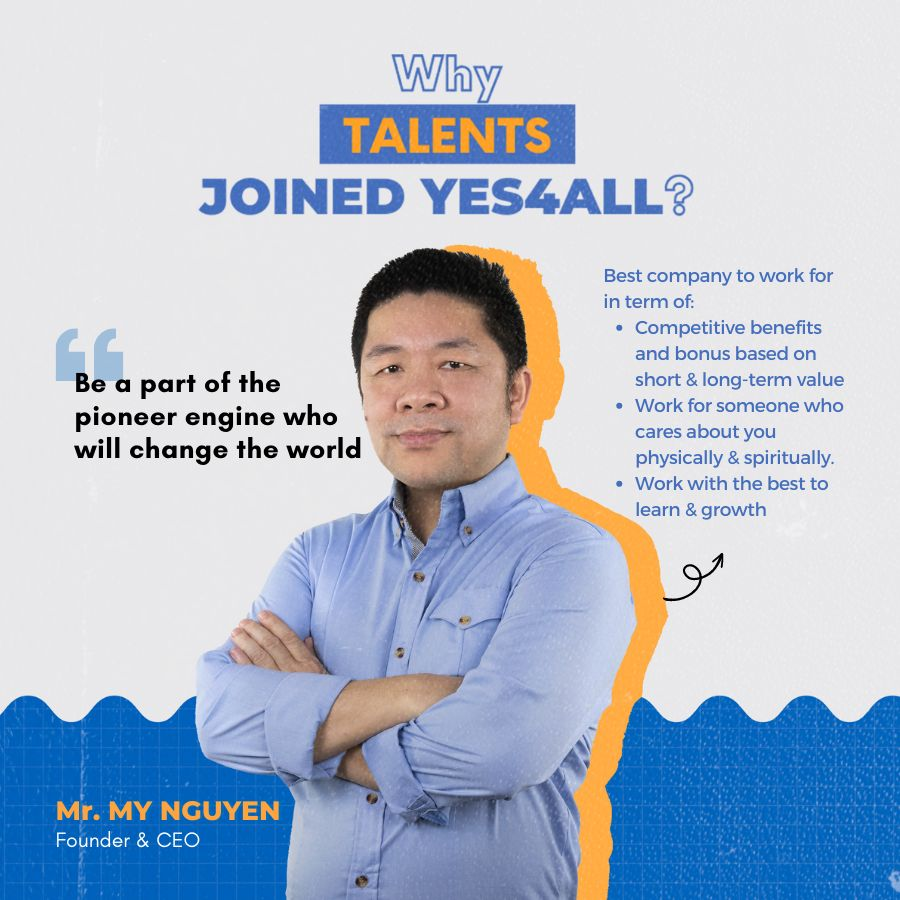 💬 He said: "If you become a Yes4Aller, you will
💙 Be a part of the pioneer engine who will change the world
💙 Work for one & only Vietnamese (US based) company ranked Top-8 Featured Brand on Amazon
And we are 𝐓𝐡𝐞 𝐛𝐞𝐬𝐭 𝐜𝐨𝐦𝐩𝐚𝐧𝐲 𝐭𝐨 𝐰𝐨𝐫𝐤 𝐟𝐨𝐫 𝐢𝐧 𝐭𝐞𝐫𝐦 𝐨𝐟:
👉 Competitive benefits and bonus based on short & long-term value.
👉 Work for someone who cares about you physically & spiritually.
👉 Work with the best to learn & growth yourself every day"
Let's join us and together we change the global Ecommerce!